Behind every great dental practice is an exceptional team: That is definitely true at Bethesda Chevy Chase Advanced Dentistry! Here, we strive to create confident smiles, providing the highest quality care in a comfortable environment.
Our team members are committed to providing each patient with an exceptional dental experience. They stay current on the most effective procedures, using the only best equipment and materials, and strictly adhering to treatment guidelines.
Each team member's participation in continuing professional education ensures patients receive the most effective treatments, delivered through the most comfortable and efficient methods, in a safe, supportive, and welcoming office.
We are pleased to welcome you and your family, and we look forward to working with you.
---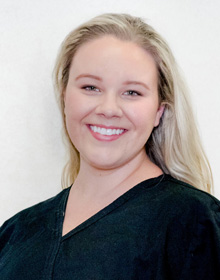 Evan-Nicole
Dental Hygienist
I enjoy working in a positive, professional dental practice, with a doctor and team who provide incredible care to our patients. Each of us is passionate about oral health and helping others to develop smiles that are clean, bright, and filled with confidence.
As a dental hygienist, I work one-to-one with patients, assisting and supporting each to achieve their healthiest smile. I assess a person's oral health, look for signs of dental disease, and provide gentle dental cleanings along with other preventive care. A lot of my day is focused on education: it's important people understand their unique dental concerns and the connection between oral and overall health. When I see a clean mouth and happy smile at a recall visit, I'm thrilled!
When not working, my husband and I love to travel the world.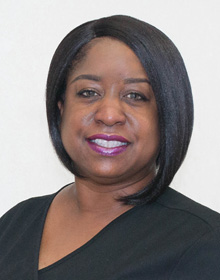 Natalie
Office Manager
It's a pleasure to welcome our patients and hear what's new in their lives. We serve a wonderful community and I find I learn a lot about the world from talking with those who come to us for dental care. We have a well-run practice, with Dr. George and each team member delivering the highest quality personalized dentistry.
Working in our front office, I help patients schedule visits and maintain and update their dental and medical records. I also review and document each person's treatment plan and work with them to develop a pay schedule. As our Office Manager I oversee everything from operations and procedures through scheduling employees and troubleshooting issues.
Outside of work, I love grilling, gardening, and reading. Quality time with my friends and family, and my much-loved dog, is always a priority!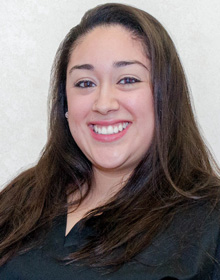 Sherry
Dental Assistant
I enjoy talking with our patients and learning what's important to them. Everyone has stories to share, about their lives, families, and interests, and I'm happy when they share with me. Working in dentistry, with an amazing doctor and team, is exciting. Every day brings new challenges, new knowledge, and new and stronger friendships!
I work in our clinic, setting-up and breaking down the operatories, and supporting our patients. I seat patients, take and develop X-rays, and prepare them for their procedure. Working chairside, I act as a second pair of hands for Dr. Gotsiridze, making sure he has everything needed. At the same time, I make sure our patient is comfortable and relaxed in the chair. When we're done, I provide post-op instructions, answer questions, and tell them how well they did!
My time off is spent with my daughter. We love going to the park and I love being with her, whatever we're doing.